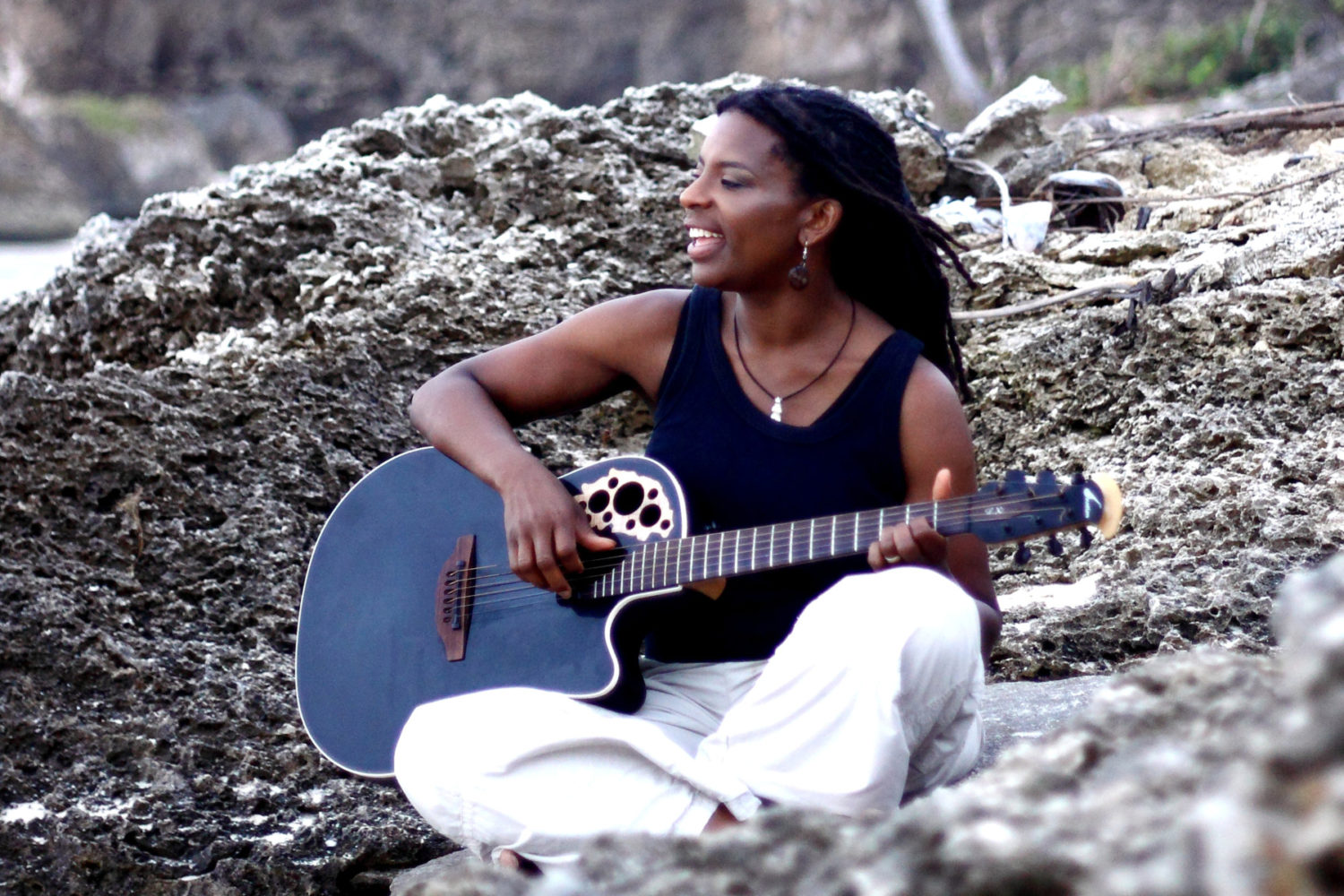 See judybailey.com
Judy Bailey sings. And she shines. And often she does both at the same time. At 8 in her church choir in Barbados. At 17 with her guitar and her first self-written songs. At 21 in London for her first album, which becomes "Gospel Album of the Year" in her homeland. She sings her songs with joy, spirit and an undaunted hope and with her distinctive, earthy voice. Judy's music is full of soul. From somewhere between wanderlust and homesickness, with lots of sunshine and heaven, courage and joie de vivre.
Judy is a world musician and citizen. Her musical journey has led her to thirty countries and to every continent, to twelve of her own albums, worldwide collaborations with musicians from Eddy Grant to the Söhne Mannheims, the Beethoven Orchestra Bonn and choirs from Egypt, the Philippines, Tanzania, Germany, … She has played her songs to millionaires, ministers and presidents. She sang for Pope Francis and three million people in Rio, as well as for the homeless, prisoners and refugees. As an ambassador of World Vision, she has been committed to helping people in Africa for more than 15 years.
In her music, people of different colors, generations and nations find each other, because they are human beings.
Judy's songs featured on all of the original FW recordings